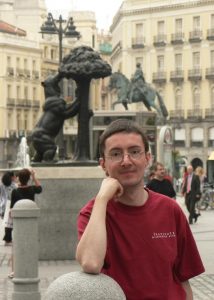 I was born in Poznań, Poland, where I also completed my BSc studies in Physics with a year spent as an Erasmus student at the National
University of Ireland, Galway. I subsequently graduated with an MSc in Theoretical Physics from Utrecht University, the Netherlands, and obtained a PhD at the Ludwig Maximilian University of Munich, Germany. Before and after joining the IFT UAM-CSIC in Madrid I worked as a postdoctoral researcher at K.U. Leuven in Belgium and at INFN Padua and Turin in Italy, respectively. The overarching topic of my research was mathematical formalism describing non-supersymmetric black holes in supergravity and string theory.
Having acquired teaching qualifications at the University of Oxford, United Kingdom, I am pursuing a career in education.